Experimental Media and Performing Arts Center (EMPAC)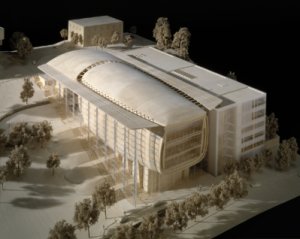 The Experimental Media and Performing Arts Center is a place and a program, where the arts challenge and alter our technology and technology challenges and alters the arts. Founded by Rensselaer Polytechnic Institute, EMPAC is an arts institution that draws strength from being part of a great research university. It operates nationally and internationally: attracting innovative artists, both renowned and emerging, from around the world; offering artists, researchers, and audiences opportunities that are available nowhere else under a single roof; providing unsurpassed facilities for creative exploration, and for research in fields such as visualization and movement capture; sending new artworks onto the global stage.

The opening festival for EMPAC is October 3-19, 2008. We will arrange tours of the building and exhibits for attendees during the 2008 Fall Workshop on Computational Geometry.